Integration Technologies provides integration solutions and services that help connect and integrate assets across our customers enterprise in real-time. InterWeave was designed for organizations with highly distributed operations, large partner/customer communities who need to share data/information transactions, and customers and partners who require simple solutions for complex integration issues.
Integration Technologies developed "InterWeave Smart Solutions®", the industry's most comprehensive SaaS Integration Platform with "Smart Solutions" that integrate enterprise systems, legacy applications, databases, files, content, and web service, and is designed to help enterprise, mid-market, non-profits quickly and affordably build, deploy and maintain integration solutions. Fast, affordable, and tailored to meet our customers' needs, InterWeave can jump-start or expand a company's integration efforts, generating immediate business value and rapid ROI.
InterWeave is a Software Product Suite that offers a rapidly deployable and infinitely scalable Software as a Service (SaaS) Integration Platform and Integration Server for integration of business-to-business, business-to-consumer connectivity, business processes optimization and application integration.
InterWeave CRM Solutions provide Creatio integration capabilities with Financial applications, ACH/CC Payment Gateways, eCommercre, ERP, web services, Data Bases, etc. – all in a hub/spoke model. The difference is the Solution is configurable to your exact requirements, so no two Solutions are the same. It the architecture can support your business process and work flow, we can work with it. 
The SmartIntegration Platform for Financial Application Integration
Cloud CRM integration with top business applications. Done better.
Now your Creatio can work seamlessly with many of the cloud-based and enterprise business applications you already use. Our configurable, cloud integration solutions are not fixed. In fact, we constantly update our solutions based on conversations with our customers to understand their needs, refine their solutions, and improve our offerings.
The InterWeave Financial Application Integration Cloud is where customers may register, select SmartIntegration Solutions between "Best of Breed" applications, and then configure them at the object and field level. Integration with Financial applications like QuickBooks, the Sage/MAS line, MS Dynamics, Oracle and others are available in a Cloud hub/spoke model. Additionally, is Integration with over 48 Merchant Services Providers for Real-Time, Scheduled and Recurring Payments internally in your Creatio. The SmartSolutions configuration selections reside on the SmartIntegration Platform. 
Product Brochure: Click here to download a product brochure for InterWeave with Creatio:
Creatio_QuickBooks
Creatio_Sage
Creatio_MS Dynamics
Creatio Databases
Creatio Payment Gateway
Creatio WooCommerce_QuickBooks
Creatio Authorize.net CIM
Quick Quote: For a quick quote call (203) 274-5226 or email us.
The SmartIntegration Platform for Payment Cloud Processing
Payment Processing Solutions for your Creatio. Innovative. Secure. Integrated. 
Award-Winning Integrated Merchant Service Providers.
B2B, B2G, ENTERPRISE, SMALL AND MEDIUM-SIZED — IN EVERY INDUSTRY.
We are a leading provider of technology-enabled credit card processing services, with expertise and experience in meeting the unique needs of all types of businesses.
Payment and Subscription Billing Made Easy.
InterWeave simplifies Payment and Subscription billing and management, automating recurring invoicing, payments and revenue recognition while streamlining customer revenue management.
Real-time, Scheduled and Recurring Payments and Subscription Management Payments with hosted, self-service Customer Portal integrated in and with your Creatio.
Your CRM Analytics and Dashboards updated in real-time.
Security and Technology
Automated Invoicing in your Creatio or Financial Application, seamlessly integrating and in real-time. ​​
Integration with over 48 Merchant Service Providers and counting.
The SmartIntegration Platform 
Integrate your CRM Solution with anything, anywhere, across any device for Multi-Cloud Integration
Take your business to the next level with the InterWeave Multi-Cloud Integration Platform
Connect your cloud with applications, data, enterprise solutions and other clouds to create your hybrid cloud environment. As cloud-based, subscription-based solutions continue to evolve, your challenge is to find the platform-as-a-service (PaaS) and software-as-a-service (SaaS) vendor who has the capability and experience to integration with your existing on-premise systems.
Benefits without Boarders
Multi-Cloud Integration Patterns
Multi-Cloud Integration Solutions
Configurable Solutions at the Ready
Flexibility with no Infrastructure
Security and Compliance
Integrate your CRM Solution with anything, anywhere, across any device.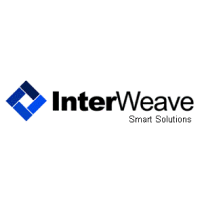 Contacts
Address
Offices Integration Technologies, Inc. serves our global clients from several North American locations. If you have any questions, or require additional information regarding our products, we would be pleased to answer them for you. We may be reached through our office locations and contact information provided below.   Regional Office: New York, NY 250 W. 57th, Suite 1316, New York, NY 10107 Phone (800) 671-8692 x1 Fax: (801) 439-2376 Email us: sales@interweave.biz   Regional Office: Boston, MA 265 Franklin Street, Suite 1702, Boston, MA, 02110 Phone: (800) 671-8692 x 1 Fax: (801) 439-3476  E-mail us: bmagown@interweave.biz   Regional Office and Head Quarters: Essex, CT 16 Saybrook Road, Floor 2, Essex, CT USA 06426 Phone: (203) 274-5226 Fax: (801) 439-3476  E-mail us: bmagown@interweave.biz   Regional Office: Toronto, Canada First Canadian Place, Yonge Eglinton Center, 2300 Younge Street, Suite 1600 Toronto, ON M4P 1E4 Canada Development: (800) 671-8692 x 2 Support: (800) 671-8692 x 3  Fax: (801) 439-3476  E-mail us: support@interweave.biz
Region/Country
Country
Australia
Zimbabwe
United States
United Kingdom